Art Against Antisemitism



is a robust community that regularly features its own art, invites artists of all backgrounds to contribute theirs, and inspires viewers to learn about antisemitism in a way that feels personal, meaningful, and impactful to its mission.

The project was started by artist Lisa Link and brought to the

Combat Antisemitism Movement

as a recipient of our grant-writing contest in 2022. Since then, Lisa has brought together a wide range of artists to contribute to the project's growing collection.



We invite you to scroll through our inspiring Artist's Gallery and submit your own project to be featured, below.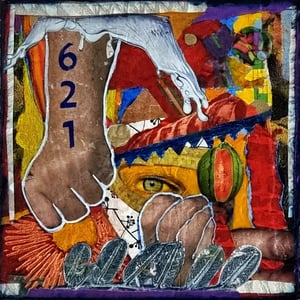 621-I exist, by Featured Artist Esther Cohen
Featured Artists





Click on an image to be directed to the artist's page.
Make an impact with your art.
Submit your own

#ArtAgainstAntisemitism

along with a statement about why you created the project, below.
Follow us on Social Media