Art Against Antisemitism



Art Against Antisemitism is a visionary initiative spearheaded by Lisa Link, an esteemed recipient of the prestigious grant-writing contest hosted by Cam in 2022. In collaboration with the Combat Antisemitism Movement, we have fostered a vibrant and inclusive community of artists dedicated to combating antisemitism through their profound and thought-provoking creations.
Our project serves as a platform for artists from diverse backgrounds to ignite a sense of curiosity and empathy within their audience, encouraging them to explore the complex issue of antisemitism on a deeply personal level. By harnessing the power of art, we aim to forge emotional connections and convey the significance of our mission in a way that resonates profoundly with viewers.
Through Art Against Antisemitism, we strive to transcend mere aesthetics and tap into the inherent capacity of art to educate, inform, and challenge prevailing notions. By showcasing the unique perspectives and insights of talented artists, we aim to inspire a broader understanding of antisemitism and foster a collective commitment to eradicating this deeply rooted prejudice.
We invite you to scroll through our inspiring Artist's Gallery and submit your own project to be featured, below.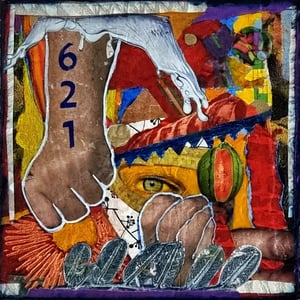 621-I exist, by Featured Artist Esther Cohen
Featured Artists





Click on an image to be directed to the artist's page.
Make an impact with your art.
Submit your own

#ArtAgainstAntisemitism

along with a statement about why you created the project, below.
Follow us on Social Media